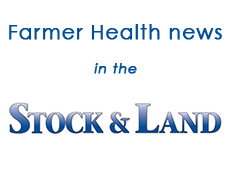 THE Victorian Farmers Federation (VFF) has congratulated the Labor party on its landslide State election win, but is wary the new government might not understand the needs of rural voters as well as the Coalition.
"The new Labor Government will probably be a little more of a challenge to work with because the Coalition probably understood rural issues more," VFF president Peter Tuohey said.
Labor's policies in the lead up to the election were more city-based and the VFF will have to do a lot of work to get the new government to understand key issues such as rail and road infrastructure, energy costs to farmers and processors, and supporting business growth in regional and rural areas, he said.
Labor has announced road infrastructure funding, including a promise to spend $1 billion over eight years for country roads, but must also understand the importance of rural and regional rail upgrade, including a standardisation of lines to reduce freight costs, Mr Tuohey said.
…
Read the full article: