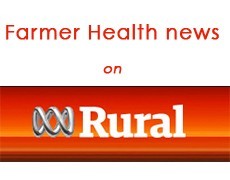 It's now widely known that suicide and accidental deaths are far more common in farming communities than in the general population.
There is much research around the cause of such deaths but very little is known about the effect.
Many of the challenges unique to farmers who suicide – isolation, financial pressure, a macho culture of silence – continue to plague those that are left behind.
…
Read the full article:
2014-08-13  Life after suicide in farming communities, shaping targeted health policy for the bereaved – ABC Rural News