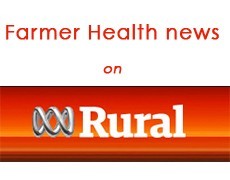 Australian farmers are at greater risk of high blood pressure and have higher rates of obesity than the general population.
That's according to Deakin University associate professor Dr Paul Lewandowski who is studying farmer health.
He also found that poor physical health has strong links to poor mental health among farmers.
"The hypothesis that we're working on was that individuals who were suffering from poor mental health would be having other aspects of their life affected.
…
Read the full article:
 2014-08-07 Mechanised modern farming puts Australian primary producers at greater risk of high blood pressure and abdominal obesity – ABC Rural News