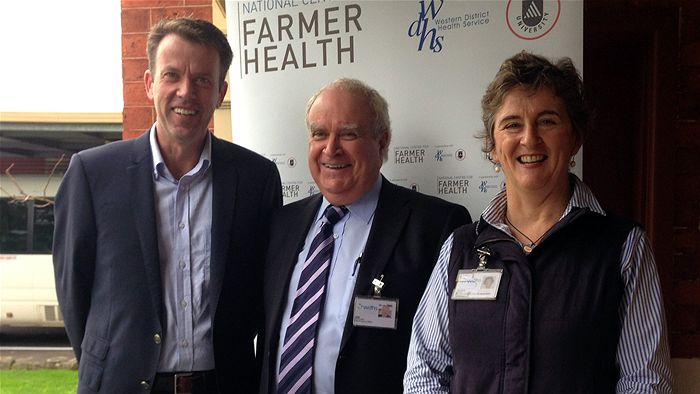 The Hamilton-based National Centre for Farmer Health will continue operating for at least another year thanks to $625,000 of funding promised by the Victorian and Commonwealth governments. But the centre's long-term future remains in doubt. 
The Federal Member for Wannon Dan Tehan says the last-minute federal payment of $375,000 is a one-off, which "unlocks" $250,000 promised by the Victorian Government.
The future of the award-winning centre has been in doubt for over two years, and the funding falls short of the $1 million requested by the centre to cover operating costs.
Mr Tehan blamed the delay – which has meant staff cuts and ongoing uncertainty – on "a difficult budget climate federally".
…
Read the full article:
2014-07-02 Future of National Centre for Farmer Health still in doubt despite funding lifeline – ABC Ballarat
(Image source: ABC Ballarat – (Jessica Tapp – ABC News))