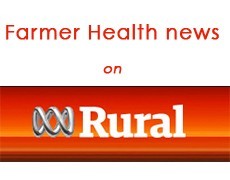 Why did it come to this?
That's the question industry groups and staff members are asking after 11th hour government funding was announced for the ailing National Centre for Farmer Health.
Although the one-off joint payment the from Victorian and Federal Governments totalling $625,000, was celebrated by the centre, it came so late most of its staff had already gone.
Registered nurse Adrian Calvano, remained with the centre until his contract ran dry in June, despite two and a half years of employment uncertainty.
…
Read the full article:
2014-07-02 Farmer health centre must 're-start' with 11th hour funding – ABC Rural