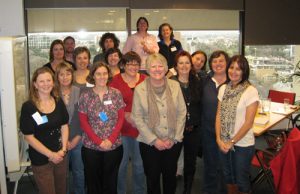 The Coalition Government has funded the Sustainable Farm Families™ to deliver 10 additional programs to flood impacted farming communities.
Victorian farm families who have been affected by the state's devastating floods are encouraged to take a positive step towards their health by participating in the Sustainable Farm Families™ program. SFF provides valuable education and support to farmers by addressing health, wellbeing and safety issues through interactive workshops.
The SFF program is being delivered by Western District Health Service, Hamilton in partnership with the Department of Primary Industries and collaborating local health agencies. It involves three workshops, each approximately six months apart.
It is also pleasing that over the course of the SFF project that some efficiencies have been generated which has allowed for two additional SFF programs to be held being the total programs being deliver to flood impacted farming communities to 12. This is a credit to all involved that Western District Health Service has been able to get extra value from the funding and importantly use it in the best possible way by delivering further services to our flood affected farming men and women.
Community groups from 12 flood-affected areas will participate in a program to improve the health and wellbeing of farmers and their families.

Quotes from the 2012 Navarre program:
"After being a reluctant starter along with a lot of others I found the whole thing empowering, we all had a fair idea we needed to do something for ourselves with regards health but doing the blood tests and having someone explain everything so openly and tactfully certainly makes you a whole lot more mindful of where we were heading if we continued to put it off. I think all that attended enjoyed two days of a cleverly ran program that just might guide them into a longer healthier more fruitful life and I would certainly encourage anyone who might get a similar chance to jump at it."
Participant Navarre program
My husband's quote to me (on arriving home after his first day @ S.F. F. was … I missed a "chance of a lifetime!!"). He was very impressed with the two days of learning about how important diet and fitness are to the running of not only the farm but HIS life!!!!! He hopes that this is good timing!!! As he was the oldest in the group! He is now aware of label reading (which he has already put into practise) and is working on reducing his physical & mental tension!!). CONGRATULATIONS on running a potentially life changing program. My husband is looking forward to positive results at the 6 month meeting. He also enjoyed the LAUGHTER!!!! that the group meetings bought about.
Wife of participant Navarre program