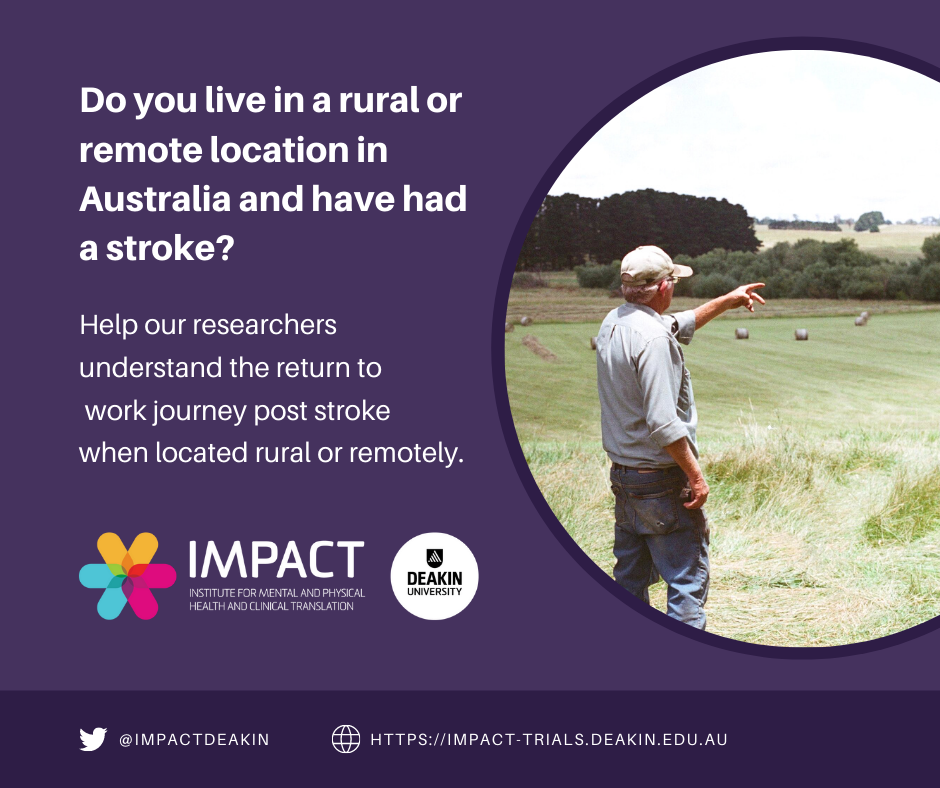 The National Centre for Farmer Health (NCFH) is working with Deakin University to learn more about the experiences of people who have had a stroke while working within a rural or remote region, and who wanted to return to work after their stroke.
Can you help us?
• Have you had a stroke, while living in a rural or remote area of Australia?
• Were you working at the time of the stroke?
• Did you want to return to work after this stroke? (You may or may not have returned to, or stayed at work – we are interested in a range of experiences).
If so, we would like to hear from you!
We are looking for people to volunteer an hour of their time to talk about their experiences.
• Interviews will be scheduled at a convenient time
• Option of a phone call or a Zoom videoconference
Why are we doing this research?
• Little is known about the experience of rural dwelling stroke survivors during the return to work journey
• An understanding of the barriers and facilitators in rural and remote settings will provide vital information for service providers and researchers who are providing, or plan to provide, return to work services
For more information, please contact Alyna Turner:
Alyna Turner at a.turner@deakin.edu.au or 0437559741