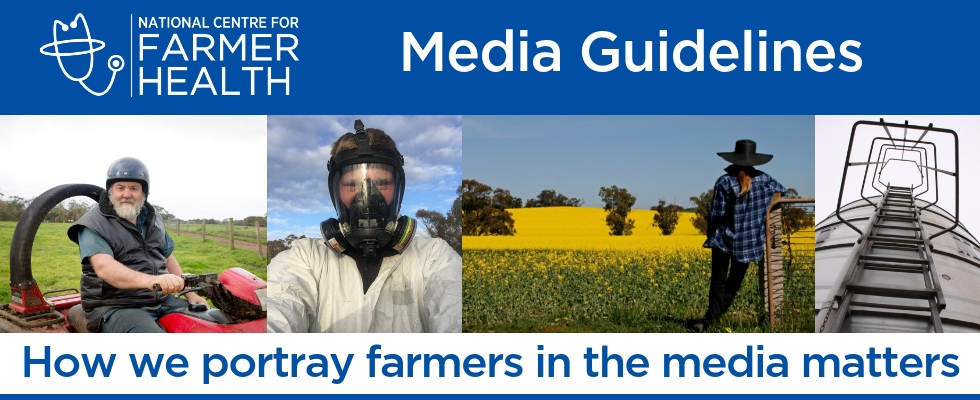 Imagery is such a powerful and important part of our everyday lives. When using social media, TV and print, it is important to consider how we portray safety in our images and videos.
The number of deaths and injuries on Australian farms is too high. Agriculture is constantly listed in the top two occupational groups for worker fatalities across Australia. A major factor on many farms is a culture that normalises risk taking. We need media (print, web and video) portrayals that embed health, wellbeing and safety in farming and recognise that a healthy and safe human resource is our number one asset.

We have had lots of enquiries regarding our Media Guidelines as organisations and industry groups realise this is an area they are missing. Please feel free to use, embrace and implement our Media Guidelines to help better reflect a contemporary approach to farming and best safety practice.