Use Campfire
1. Voting on a topic
The topics for the evening are presented for you to vote on, or you can suggest your own.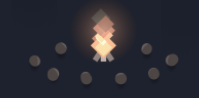 2. Speech bubble menu
You can press and hold down on speech bubbles or posted links/images to reveal more options. This includes an option to bookmark items of interest. Bookmarked items will be stored in the bookmark tab in the menu bar. You can then revisit these items at any time.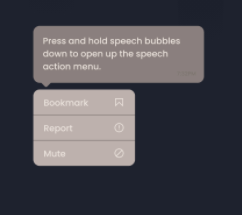 3. Ember Mode
When campfires are not in session you can still access them to view past conversations and content. This is called "Ember mode". Ember mode also has a search function so that you can easily find information on past conversations and content.
Videos coming soon…
Important Information
More information about the project is available by contacting: